Bob Franke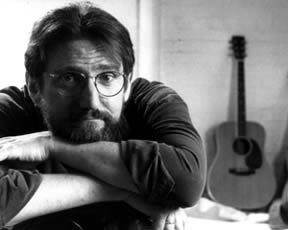 A dozen respected songwriters gathered in Boston to honor and pay tribute to one of their own in January 1996. Bob Franke was celebrating his anniversary of 30 years in the business. The headlines read: "A Night to Sing the Praises of Bob Franke," "Franke's Folks: Friends and Admirers Gather to Pay Tribute to the Songwriter," and "Folk Greats Turn Out to Honor Peabody's Gem of a Songwriter."

Bob Franke (it rhymes with "Yankee") is at the peak of his considerable craft; brimming with the wise and spiritually generous songs for which he is best known, along with wrenchingly convincing topical songs sugared with the hilarious. His songs are the kind that really do have the power to change the world by being taken into the lives of people. The come to you, these songs. As Tom Paxton says of Franke, "It's his integrity. I always think of Bob as if Emerson and Thoreau had picked up acoustic guitars and gotten into songwriting. There's touches of Mark Twain and Buddy Holly in there, too."

Bob's songs are considered classics, fueled by his deep faith and the real- life lessons taught him by his 30 years of playing everywhere from concert halls to street corners. Bob has appeared in concert at coffeehouses, colleges, festivals, bars, streets, homes and churches in 30 states, four Canadian provinces and England. His tours are treasured for their craft and compassion. His concerts have appeared in lists of the top five musical events of the year chosen by critics in the Boston and San Francisco Bay areas. In 1990, he was nominated as an Outstanding Folk Act by the Boston Music Awards.

Bob (when he isn't writing or touring) leads workshops in songwriting that are described by the participants as "transcendent." In August 1990 Bob wrote a set of songs for a ballet of "The Velveteen Rabbit, " commissioned by the ODC Dance Company of San Francisco, and has composed three cantatas and a number of hymns for the Church of St. Andrew in Marblehead. The Songs of Bob Franke, a songbook produced by the Folk Project, was released in 1992. His most recent commission was the Harvest Cantata, written for the Marblehead Eco-Farm in 1996.

Consider this list: Peter, Paul and Mary, David Wilcox, John McCutcheon, Sally Rogers, Lui Collins, Garnet Rogers, June Tabor. These well-known artists (and many more) all sing and record Bob's music. Seasoned veterans and novices alike are drawn to the complex, warm-hearted spirituality and captivatingly clear-cut melodies of Franke's songs.

In addition, Bob has recorded six albums with much well-deserved acclaim of his own. Two of his songs appear in the top ten of WERS-FM (Boston) 1988 poll of all-time favorite folk songs. Brief Histories was named one of the ten best albums of 1989 by Boston Globe critic Scott Alarik and nominated as an Outstanding Folk Album by the 1990 Boston Music Awards. In the Night was named #1 Acoustic Recording of 1991 by WUMB-FM (Boston) and nominated as Outstanding Folk Album by the 1992 Boston Music Awards. His first Daring release, The Heart of the Flower, was named one of the Boston Globe's top ten folk albums of 1995. His latest, Long Roads, Short Visits, was recently released.