Brooks Williams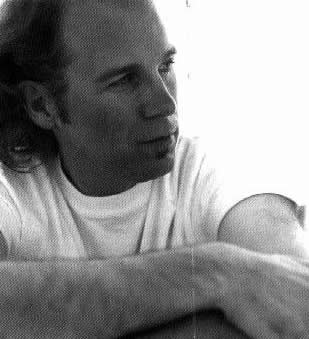 "Stop. Look," says The Village Voice, "and above all listen as Brooks Williams whomps his way through percussive, string-bending blues. Then wait for him to switch from slide to quieter explorations of longing and night fears, indecision and stormy weather." Guitar pyrotechnics may not be what you'd expect from a singer/songwriter in the contemporary folk music community whose influences include the blues, but that's what you get. Music critic Shawn Linderman observed,"It took Brooks about seven seconds to blow my mind with his guitar skills. His very first song showcased his mastery of slides, hammer-ons, fingerpicking, and chords in a fiesta of sound. I've never seen anyone move so fluidly on the instrument. Personality-wise, Williams is very bright, up-tone, funny and friendly..."

Brooks taught himself to play guitar listening to rock records. "I had no idea they were overdubbing two or three different guitar parts. I figured what I was hearing was one guitarist playing all the parts at one time on one guitar! That's what I tried to copy." It worked: the San Antonio Light called him a "fret monster who has to be seen to be believed!"

The guitar work might be seen as Olympian but hollow without the songs to match. Fortunately, his resonant baritone moves from silk to grit as the songs require, whether it's the true story of Squint in "Mercy Illinois" or the Appalachian folk hymn "Oh, What Wondrous Love!" It is Brooks' gifts for "making the personal sound universal" that keeps an audience riveted.

This Statesboro, Georgia native says his brain is wired for the blues, but his own musical interests are much wider. Celtic music holds special appeal, but his later recordings show Brooks also exploring traditional Americana and contemporary folk. Knife Edge charted on CMJ's Triple AAA chart, and received public praise from every industry publication from Acoustic Guitar to Dirty Linen to MOJO. His eighth CD in seven years, Seven Sisters, has been called his finest work to date and includes pure American roots music, combining mind-bending guitar work with heart-bending lyricism. Besides touring, songwriting, and solo recording, Brooks recorded an all-instrumental guitar album, Ring Some Changes, with Jim Henry. He produced Maria Sangiolo's Eyes of the Heart and Salamander Crossing's Passion Train.

Don't miss the "melodic virtuosity on the guitar that runs like liquid from his fingers..."