Chip Taylor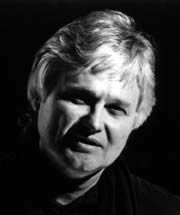 We all have a soundtrack. It was compiled during years of living, and became part of our hardwiring while we were unaware. It emerges when those tunes play on the radio and suddenly, all in a rush, you are transported back to another time. Perhaps you remember your clothes looking a little different, or a face comes rushing back and you find that that image still has the power to make you smile--or wince as the case may be. What remains astonishing, however, is the way a song has the power to move you. Some of these songs are so enmeshed in American popular culture that is hard to believe that they were actually composed by someone. But they were, and chances are that composer was Chip Taylor.

"Wild Thing," "Angel of the Morning," "I Can't Let Go," "Try (Just a Little Bit Harder)," "Country Girl, City Man," "Sweet Dream Woman," and "Son of a Rotten Gambler" were all written by Chip, and he's bringing his tunes to the Night Eagle on Saturday night at 8:00. Janis Joplin, Jimi Hendrix, The Hollies, The Troggs, Ike and Tina Turner, Waylon Jennings, Linda Ronstadt, Willie Nelson, Johnny Cash, Emmylou Harris, Frank Sinatra, X, Juice Newton, and Dusty Springfield are all indebted to this enormously talented songwriter, whose guitar is in the Rock and Roll Hall of Fame. So are we.

Chip is the youngest son of the Voight brothers from Yonkers, New York. His brothers are the Academy Award winning actor, Jon, and Barry, a world renowned geologist. Chip stayed up all night listening to country music on the radio as a child, and in high school formed one of the few country bands in New York, "The Town & Country Brothers." They signed a recording contract with King Records, but the two singles released had little impact. Chip moved on to the University of Hartford where he continued to pitch his music and hone his golf game. He became a golf professional till a wrist injury led to Chip's decision to focus on music.

During his time at CBS's Blackwood Music he combined his fondness for the country sound with R&B to write the classic rock and roll songs that burst from the radio throughout the mid '60s. Chip and his producing partner Al Gorgoni also discovered and produced James Taylor, Evie Sands, and Neil Diamond's "Brooklyn Roads." Six solo albums followed in the 70s and 80s, including "Chip Taylor's Last Chance," which contained several hits and was a forerunner of the renegade cowboy movement. Rolling Stone acclaimed this work as one of the best country albums of that year.

A few detours in the difficult world of horse racing sidetracked Chip for a time, but he's back. The early 90s saw Chip join a national songwriters tour, the consequence of which was a musical resurrection. Bonnie Raitt, Rosie Flores and Darden Smith all recently recorded some of his new tunes. "The Living Room Tapes" emerged as his first collection of new songs in 15 years, and the accolades are familiar. Tom Russell writes, "'The Living Room Tapes' is a quiet, understated, heartfelt masterpiece...The steady hand of a craftsman returning to the fold." "Now here's something...something about life and love, something about what it feels like, to be human from the inside out," says Kimmie Rhodes. But John Colapinto of Rolling Stones captures it best: "What is truly staggering about Chip Taylor's reemergence in the 1990's is not simply that the creator of "Wild Thing" and "Angel of the Morning" is performing and writing again; it's that he has quite simply, never been better--on stage or on disc." Welcome home, Chip.