Cliff Eberhardt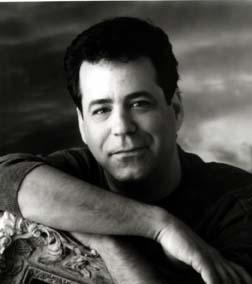 Cliff Eberhardt knew he was going to be a singer and songwriter when he was seven years old, and he hasn't wavered from that plan since. His father tried to change his mind by giving him a toy dentist kit, but fortunately, Cliff's voice and hands were much better suited to a guitar than a drill.

This early start helps explain why Cliff is such a remarkable songwriter and performer. His youth was immersed in music. Growing up in Berwyn, Pennsylvania (outside Philadelphia) he and his brothers always sang together, and both of his parents played instruments. His dad introduced him to the guitar, and he quickly taught himself to play. Even his babysitter--Raun MacKinnon--was a folk singer. Cliff was fortunate enough to live only a stone's throw from the Main Point, one of the best folk clubs on the East Coast. It was there, listening to the likes of James Taylor, Joni Mitchell, Bruce Springsteen, Howlin' Wolf, Muddy Waters, Bonnie Raitt, and Mississippi John Hurt (among others) that he got hooked on acoustic music. At the same time, he was also listening to great pop songwriters like Cole Porter, the Gershwins, and Rodgers and Hart, which explains his penchant for great melodies and clever lyrical twists.

Cliff didn't have to wait long to start his musical career--he and his brother began touring when Cliff was fifteen. This music business apprenticeship lasted until Cliff was twenty-one and moved to Carbondale, Illinois. There he found a vibrant music scene, and a space to develop his voice. He also found one of those classic musician's day jobs in Carbondale, working in a masking tape factory. After a short stay in Colorado, Cliff made the big move to New York in 1978. He found a $125-a-month apartment that apparently was cheap because people were able to shop through his belongings. He once spotted a guy leaving the building in his winter coat.

New York at that time was an ideal musician's boot camp with a rich acoustic music community in Greenwich Village. The clubs were great--the Bitter End, the Speakeasy, Kenny's Castaway, Folk City--and the company amazing--with John Gorka, Suzanne Vega, Lucy Kaplansky, Shawn Colvin, Julie Gold, Steve Forbert, Christine Lavin, and the Roches playing the scene as well. Cliff worked steadily throughout the Eighties, doing solo gigs and studio work, and playing guitar on the road with such musicians as Richie Havens and Melanie. He also drove a lot of cabs. These lives merged on occasion, like one evening after a gig at the Bitter End when he picked up a rather confused group of people who had just seen him perform. He got a break when he started singing advertising jingles for products like Coke and Miller Beer, and his was the voice we all heard singing "The Heartbeat of America," for Chevrolet Conveniently, these lucrative gigs helped him devote more time to his songwriting.

In 1990 Cliff's song, "My Father's Shoes" appeared on Windham Hill's Legacy collection, and it led him to a deal with the label. They released his first album, The Long Road, in 1990, which featured a duet with Richie Havens. The critical response to his debut was outstanding and was summed up by the Philadelphia Inquirer, which called the album a "repeatedly astounding collection." He followed The Long Road with Now You Are My Home in 1993 and Mona Lisa Cafe in 1995, both of which helped make him one of the most respected songwriters on the club scene. His compatriots have long admired his work, enough to record his songs themselves. As a result, Cliff's music has been heard through the voices of an impressive collection of performers: Richie Havens, Shawn Colvin, Russ Taff, Lucy Kaplansky, and Buffy Sainte Marie. He has also taught songwriting at a number of high schools and colleges, and recently his songs were collected in the Cliff Eberhardt Songbook (Cherry Lane Publishing).

Cliff has spent the past several years touring extensively, often as part of the On A Winter's Night tour with trusty sidekicks Patty Larkin, John Gorka, and Cheryl Wheeler. He recently moved from New York to Northampton, Massachusetts, which has become a musician's colony of sorts in the past few years. This year he made another smart move, joining the roster of artists at Red House Records. His first Red House CD is 12 Songs of Good and Evil, a thematic collection of songs that explores the fine lines between moral extremes. The album has a clean, stripped-down sound; the songs are compassionate, biting, clever and honest, and they cut straight to the bone. Once heard, they're awfully hard to get out of your head. 12 Songs is a collection of great stories and insights. But after so many years in the business, Cliff is a master craftsman, and we'd hardly expect anything less.