David Massengil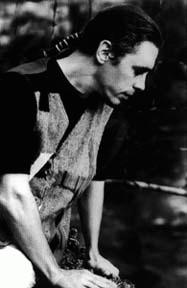 Long regarded as a leading light of the New York folk scene, David Massengill has recorded a follow-up to his critically acclaimed Coming Up for Air. Released on Plump Records, The Return contains 12 new Massengill compositions, including the epic title track, which David cites as a "politically correct retelling of the story of Noah." The Return was produced by Steve Addabbo, who produced his earlier CD and who also coproduced Suzanne Vega's first two albums and the Grammy Award-winning Shawn Colvin album Steady On. With featured guest artists including Howard Jones, Jane Siberry and The Roches, The Return proved to be one of the best acoustic albums of 1995.

David has performed in concert at the Newport Folk Festival, Carnegie Hall and the Kennedy Center, as well as other national venues and European cities. His live appearances have built a firm and dedicated following with critics comparing his songs to Dylan, Paul Simon, Woody Guthrie and the B-52s. His songs have been recorded by Joan Baez, Nanci Griffith and the Roches, among others.

David was nominated Best Folk Act by the New York Music Awards in '87, '88, and '89, and was a Kerrville New Folk Winnter. A consistently compelling singer-songwriter and regular contributor to the Fast Folk projects, David regularly appears at Folk City and was featured in their 25th Anniversary TV special which aired on PBS in the US and on the BBC in Europe.

David is a native of Bristol, Tennessee. "A decade in Greenwich Village has honed this Tennessee wordsmith's brilliant natural songwriting into exquisite art. One marvels at the lyrical power," said Jeff McLaughlin from the Boston Globe. With the release of The Return, Massengill firmly establishes himself as a singer-songwriter with the superb ability to document the times in which we live.