Joan Crane & Susan Hamlin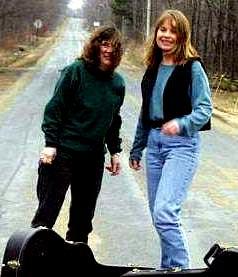 "Fast and Bright, Joan's fingers are all over those strings, pulling notes from way up high and deep down low. She's got the voice to match; strong vocals, and plenty of humor"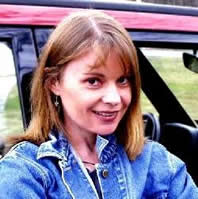 Joan is one of the few women in the music scene that has concentrated on the finger style of the great country and ragtime blues artists of th 20's and 30's.
Susan Hamlin joins Joan and doubles the pleasure / doubles the fun.
Susan Hamlin is one of the region's finest singers and players of traditional, new and original acoustic music; she delights audiences everywhere with her boundless energy and mischievous Irish wit. With an extraordinary voice that takes you from the cool mists of the Celtic hills to the heat of the late night bistro, Susan is known for her spirited, original sound and genuine love of live performance.
Joan Crane & Susan Hamlin
These guitar sisters were born to play. Join longtime friends Joan Crane and Susan Hamlin for a fresh and wonderful evening of great guitar work and fine singing. With Joan's impeccable, award-winning fingerstyle blues picking and Susan's solid flatpicking & extraordinary vocals, they deftly craft an enlightened array of country blues, traditional and newer folk, swing, ragtime & original music into a truly remarkable sound. Crane and Hamlin's mischievous wit and tireless Bad Girl Blues attitude will leave you with a song in your heart and a smile on your face. Guaranteed.