Lucy Kaplansky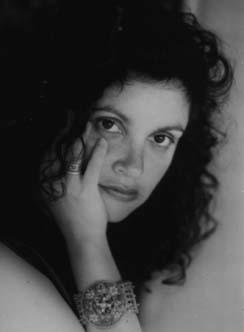 Not everyone gets two chances to be a star. You take it when it comes or you give it up forever. But Lucy Kaplansky isn't everyone. As a teenager it was clear that she had an exceptional voice and performing style. She started out singing in Chicago bars that she was too young to get into, and when she was barely out of high school, she took off for New York. There she found a fertile community of songwriters and performers--Shawn Colvin, John Gorka, Suzanne Vega, Bill Morrissey, Cliff Eberhardt, and others--and immediately fit in. With a beautiful flair for harmony, Lucy was a favorite singing partner. Most often she found herself singing with Colvin and everyone envisioned big things for them. In fact, The New York Times predicted that Lucy would be a star. And then she dropped it all.

Lucy was convinced that her calling was in another direction, as a psychologist. She wasn't sure she had what it takes to be a performer, but she did have what it takes to help people. She left the music business behind her--or so she believed--and pursued a doctorate in Psychology. In the meantime, she performed for fun and was often pulled back into the studio by her friends, who now had contracts with record labels and wanted her to sing on their albums. She harmonized on Colvin's Grammy winning Steady On, on Nancy Griffith's Lone Star State of Mind and Little Love Affairs and on three of John Gorka's albums. She also landed soundtrack credits, singing with Suzanne Vega on Pretty in Pink and with Griffith on The Firm. But of course, she was really a doctor. She finished her degree and took a job at a New York hospital, working with substance abusers and people with chronic mental illness, many of whom were homeless. She also started a private practice.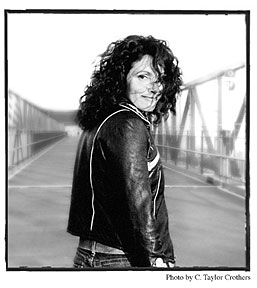 On a lark, Lucy and Colvin--who had always wanted to produce--decided to record an album. The tapes got into the hands of the president of Red House Records and he was blown away. Suddenly, Lucy was a singer again. She signed with Red House and started playing a few gigs. Red House released The Tide in 1994 and rave reviews followed. Within six months, Lucy signed with a major booking agency and began touring enough to necessitate leaving her hospital job. The Tide was the "Hot Pick of the Week" on the debut of the Gavin Report's Americana chart and it earned Lucy an Honorable Mention Indie Award from the National Association of Independent Record Distributors (NAIRD). She was also featured on National Public Radio's All Things Considered and Morning Edition, Mountain Stage, West Coast Live, Acoustic Cafe, and Vin Scelsa's Idiot's Delight. With her riveting stage presence and a clear, strong, and agile voice, Lucy quickly became one of the leading performers in acoustic music. Her voice continued to remain in high demand by her peers and she added her harmonies to a number of albums including Richard Shindell's Blue Divide, Dar Williams' Mortal City, and most recently John Gorka's Between Five and Seven.
Singing with others was something Lucy had enjoyed since she was a kid. She started out singing show tunes with her father, a University of Chicago math professor and semi-professional piano player. Lucy's penchant for harmonies was sparked by Emmylou Harris and Gram Parsons, and the amazing vocal synthesis they produced together. Growing up, she loved singers with strong, distinctive voices, particularly Joni Mitchell, Joan Baez, Jackson Browne, Mary McCaslin, and Cindy Mangsen. From them she learned to get right to the heart of a song and sing it like no one else. And it is this remarkable skill, more than anything else, that has given her two shots at a musical career.
That career firmly on course, Lucy has finally recorded a second album, Flesh and Bone. Lucy invited some of her favorite singers to join her in the studio, and the album features the vocals of Jennifer Kimball (formerly of The Story), Richard Shindell, and John Gorka. Whereas The Tide highlighted Lucy's formidable interpretive skills, Flesh and Bone emphasizes her development as a gifted songwriter. The album includes eight absorbing original songs, penned with partner Rick Litvin, and four sharp covers that are another reminder of how great other people's songs sound in Lucy's voice. With Flesh and Bone, nothing is holding her back.