Michael Smith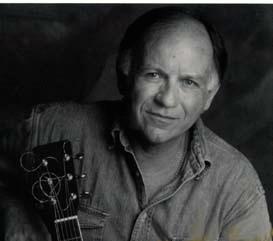 When Chicago Magazine described Michael Smith as "one of the best songwriters in the English language," they were echoing what dozens of musicians in the folk, country, and pop genres already knew. His songs have been performed and recorded by Steve Goodman, Jerry Jeff Walker, Gamble Rogers, Tom Rush, Cindy Mangsen, Jimmy Buffet, Tony Trischka, Spanky and Our Gang, David Allan Coe, George Hamilton IV, Suzy Boggus, Jaime Brockett, the Four Freshmen, and Gordon Bok, among others. Folk music legend Anne Hills recently recorded an entire album of Smith songs. "The Dutchman" and "Dead Egyptian Blues," in particular, have seen enough recordings to render them classics of this century.

Michael got his start on the coffeehouse circuit, eventually moving from New York City to Miami. There he performed in the trio Juarez, a group that by their own admission desperately wanted to be the next Mamas and Papas. He and his wife Barbara continued working and recording after the demise of Juarez, finally ending up in Chicago where Steve Goodman was doing a lot of Michael's songs. His friendship with Anne Hills eventually led to his signing with Flying Fish Records, one of the most well-respected acoustic labels in the country.

Michael was catapulted into international reknown when he was commissioned to compose the music for the Steppenwolf Theatre Company's production of The Grapes of Wrath. The production won 1990 Tony Awards for Best Play and Best Director. He performed with the play for nearly three years, as it moved from Chicago to Broadway to London.

The lure of the open road and the immediacy of a live audience sent Michael back on the tour circuit full-time. Many of his long-time fans are getting their first opportunity to hear these songs performed by the writer himself. Michael has appeared at major folk and music festivals across North America, and has been featured on National Public Radio's "All Things Considered" and the Studs Terkel radio show on WFMT. Songwriting workshops have been nourished by the gifts of "one of the few undisputed geniuses among singer- songwriters" (Sing Out! Magazine). He just finished recording a live CD and is working on his first full-length script.